Davison Legal Associates
About Us
Davison Legal Associates, P.C. is a general practice law firm in downtown Davison, Michigan, offering over 30 years of trusted proven legal experience to help you get the best results for the problems you face today. Our law firm provides proactive affordable representation with personal attention paid to all clients throughout the state of Michigan.
Attorney Kevin W. Miller strives to protect the rights of our clients in every case and guide each client through the complicated legal process with compassion. Our goal is to provide individualized attention to each client.
Our attorneys have proven to:

Family Comes First
We understand that your family is your priority. Unexpected legal fees can take a toll on your household budget. We offer reasonable and affordable payment plans to help remove some of the stress from your legal situation and to better serve our clients.

Consultations
Our attorneys and staff understand that your legal issues need to be addressed quickly. Therefore, we try to schedule all consultations within 48 hours, based on the attorney's availability or court schedule. Our office is open Monday through Friday from 8 AM to 5 PM.
Our in-house
Lawyers & Paralegals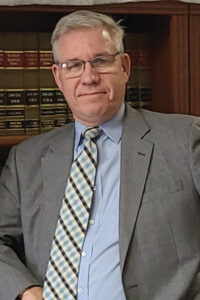 Kevin W. Miller
Attorney / Owner
Kevin W. Miller is a 1990 graduate of the University of Missouri, where he majored in both political science and history, and a 1996 graduate of the Thomas M. Cooley Law School. During law school and upon graduation, Mr. Miller was employed at the State of Michigan at the Office of Health Services that oversaw the licensing and regulation of Michigan health workers. Upon his admission to the Michigan State Bar, Mr. Miller entered private practice in Clarkston Michigan, and became a partner in this firm within two years. Mr. Miller is general practice attorney who has vast experience in family law, criminal law, personal injury and bankruptcy. He also has a Michigan Health and Life Insurance license. Mr. Miller is a devoted father to three children and has always been a strong advocate for parents and families. When Mr. Miller is not practicing law, you can find Mr. Miller with his children, watching any sporting contest involving the University of Missouri, or being physically active, including his new interest, curling.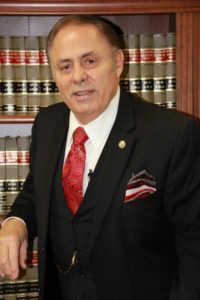 Joseph J. Sefa
Attorney
Joseph J. Sefa is a 1963 graduate of the University of Oklahoma, where he played football under Coach Bud Wilkinson. He is also a 1989 graduate of Thomas M. Cooley Law School and has been in the private practice of law since his admission to the Michigan Bar. Attorney Sefa is a general practice attorney who has experience in ALL areas of the law. In addition, Attorney Sefa also has a Michigan real estate license and remains active as an attorney in the real estate business. Attorney Sefa is an active member of the Burton Michigan Rotary Club and remains active in the Flint, Burton and Goodrich community while also volunteering for several fundraisers each year. Attorney Sefa has strong family values and promotes leadership and community involvement. He has two mottos that he has incorporated into his practice of law: "Winners Never Quit… Quitters Never Win" and "Family Comes First."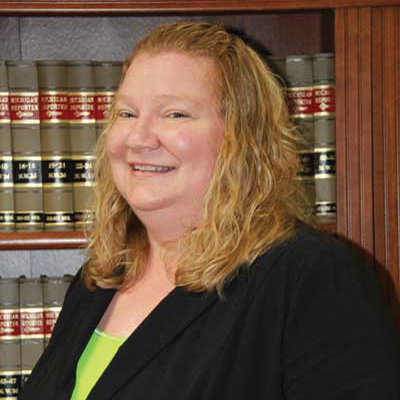 Katrina M. Hopper
OFFICE MANAGER / PARALEGAL
Katrina Hopper joined Davison Legal Associates, P.C. in December of 2011. She has worked in the administrative field for over 10 years. She has been a notary in the State of Michigan since 2004. In March of 2012 she graduated Highest Honors with an Associate's Degree in Applied Science / Paralegal Studies.
Request a
Legal Consultation
Would you like to speak to one of our attorneys? Just submit your contact details and we'll be in touch shortly. You can also call us directly if you prefer, at (810) 653-4373.
Fields marked with an * are required